Turret Punch Presses
CNC Servo Motor Driven Ram Turret Punch Press
MOTORUM Series
Completely unlike traditional drive systems, the MOTORUM Series adopts a MURATEC-original ram drive with a toggle mechanism driven by a servo-motor. This series provides users with optimized control of the ram shaft speed, low noise, and high speed processing.
CNC Servo Motor Driven Ram Turret Punch Press
M2048TE
Servo Drive Pioneer Motorum has evolved to a new utilities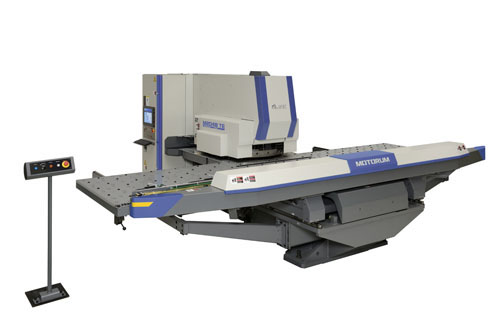 Muratec introduced world's first servo driven punch press in 1994. Since then we our industry leading technology has evolved to meet the next generations needs. Here is the latest in our award winning Motorum series!
New Drive Ram Mechanism
The ram drive of M2048TS/2044TS series has incorporated CFRP in the part of toggle mechanism connected directly to the servomotor making it lighter in weight and more rigid. The new drive mechanism and the replacement of the alternating movement decreases vibration by 65%. In addition, a reduction of motor heat saves energy in cooling and the resuscitation of electric energy when braking.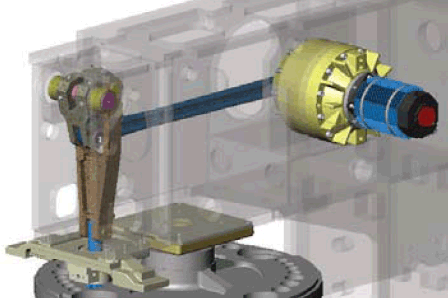 Rigid Press Frame
Improved stability in the punching process using 12.5% thicker material for the press side frames and
improved stiffness of base component.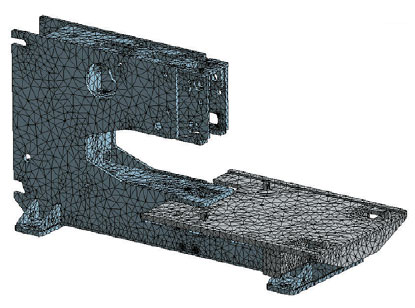 Energy Conservation & Low Running Cost
An environment-friendly eco-machine, Motorum uses the energy it needs only at the time of punching, thanks to the servo motor drive mechanism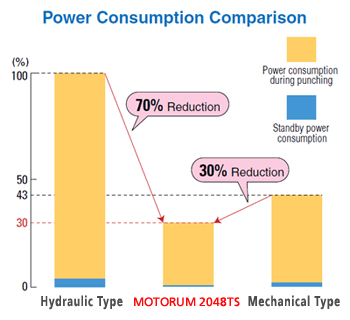 Steel Ball and Brush Combination Table
Steel balls are effective for supporting thick work sheets, and brushes are located to keep work sheets flat. This combination table is suitable for thin and thick work sheets.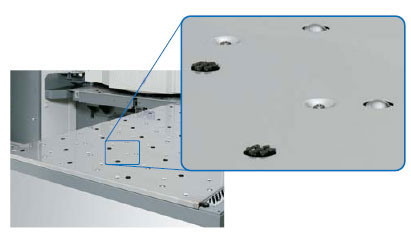 Crash Sensor
Prevent major damage to the machine. Crash sensors stop the machine when material curves upward toward the turret preventing a collision.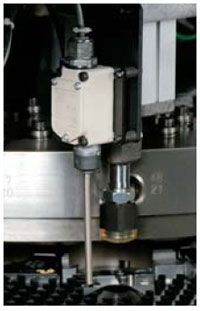 Deburring Operation
One tooling. All round deburring operation (Option)
Deburring and pinching operation using the ball bearing manufactured originally by Muratec. Two bearings from top and bottom sides removes the burr of the edge both sides, upper and lower, of the punched parts simultaneously by pinching the edge of the punched sheet along with the path.